Not surprisingly, the older you are the more likely you are to think about retirement. Despite several retirement programs: Social Security, IRAs, 401ks, pension plans, personal retirement accounts, very few Americans are financially prepared to retire.
Only 29 percent of those surveyed expect to retire within that ideal 60-65 age range
Also not surprisingly, the more you made the more confident you feel about retirement. Many of the poorest expect to never retire. The disparity has societal implications. Are people that had bad luck due to events like the Great Recession with its financial, housing, and employment crises at fault, and therefore must pay the consequence; or, can a society admit mistakes and provide at least some guaranteed income? Millennials have learned the lesson to not trust the programs and to invest for themselves – assuming they can get past their student debt payments.
(Click on the graph for the link.)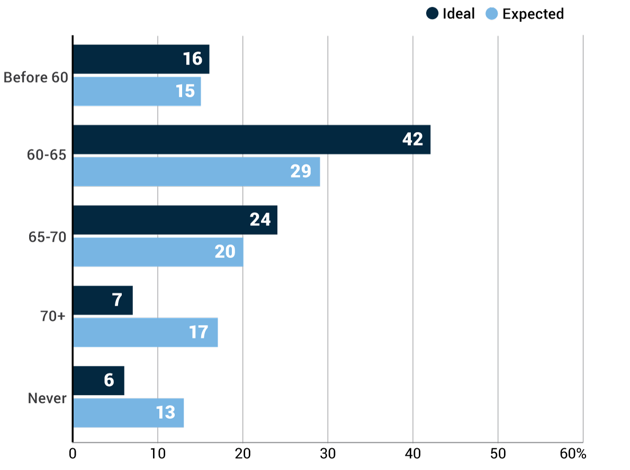 "When Do Americans Think They'll Actually Retire" – The Atlantic