Inflation is up! That's the big news in the US. Inflation reached 8.6% in May 2022, dramatically higher than its recent rate of null in 2020 and 2015. Divide by zero and anything looks like a dramatic rise. It is also the highest rate of inflation in the US in forty years. Worrisome.
Worrisome, but also not as dramatic measured against the recent historic high of 14.8% in 1980.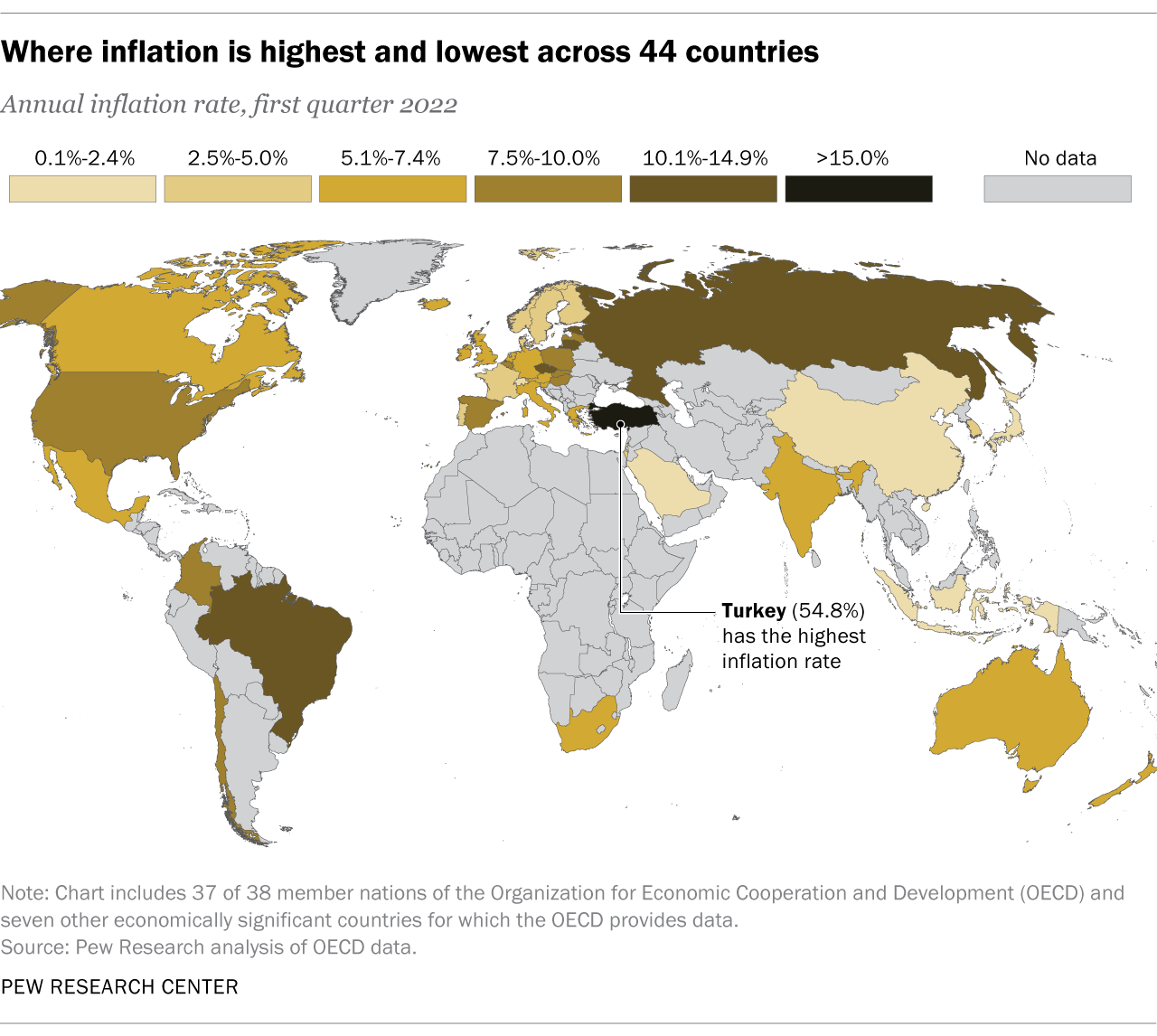 Worrisome, but also not as bad as a dozen other major countries.
Whether through long-term economic cycles, a response to pandemic stimulus spending, a consequence of Russia's war, something else, or a combination, inflation has been rising globally. The rise is more understandable when compared to the dramatically low inflation of the recent decade.
Hope is found in the shortness of the 1980 peak. It was bad, topping out at 14.8%, but it remained in double digits for less than three years. There's no guarantee that this rise is temporary, but hopefully we can keep this one short because we learned from the last time.